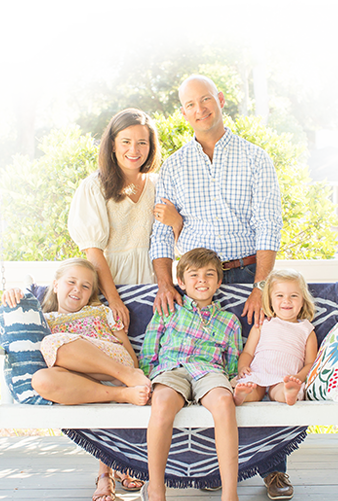 A Little Bit About Wommack Dentistry
Wommack Dentistry is a full service dental office offering both general & cosmetic dentistry. We provide almost all aspects of dentistry in a comforting and relaxing atmosphere. The staff at Wommack Dentistry work by appointment to respect the time of each of our patients. We are up-to-date with the latest technologies and state-of-the-art procedures including but not limited to: Regular cleanings, tooth colored and gold crowns, veneers, silver and white fillings, root canals, dentures, partial dentures, bonding, and teeth whitening. Patients have the option to use nitrous oxide (laughing gas), and children are always welcome.
A native of Glynn County, Dr. Michael Wommack has always called the Golden Isles home. After attending Young Harris College he received a Bachelor of Science degree from the University of Georgia and his Doctorate of Dental Medicine (D.M.D.) degree from the Medical College of Georgia.
Since returning home in 2003, Dr. Michael Wommack has been providing patients with exceptional comprehensive dental care. Dr. Wommack feels it is important to stay on the cutting-edge of dentistry. At his new office, you will find that he has incorporated this into every aspect from the design of his treatment & exam rooms to his highly trained staff.
Dr. Wommack & his wife, Cara, have three children, MJ, Lura & Annie.